Scaling your eCommerce business: Tips for Success
In the world of business, the most commonly used words are "growth" and "expansion". Continuous and rapid progress is the dream of most eCommerce companies. However, it is essential to prepare for these activities to avoid the potential for rapid rise and subsequent fall.
Effective product information management
One of the biggest hurdles eCommerce companies with growth ambitions face is ensuring effective product information management and data quality. This is especially important for businesses aiming to sell their products through multiple channels, such as marketplaces or third-party systems. In such cases, it is no longer possible to manage product information manually in Excel sheets. Despite this, many companies still rely on a team or temps to manually copy and paste data from spreadsheets. This approach leads to unnecessary costs, inaccuracies in the data and, most importantly, delays in delivering products to customers. It can take hours and even days of work and the actual offer reaches the customers with a significant delay.
Product information management in ERP
If the company focuses only on one market and sells through one sales channel, using some ERP system for product information management is sufficient. As the company grows, working with multiple channels, currencies and languages reveals the limitations of ERP systems. ERP focuses on purchasing, warehousing and accounting. They only offer basic product sales setup such as images, sales texts and basic sales prices. If an expanding company needs to manage products more comprehensively, it may ask the ERP vendor for customization. The result is often a makeshift solution that "somehow" works but does not fully support and simplify working with the product portfolio.
PIM system – Central source of truth about products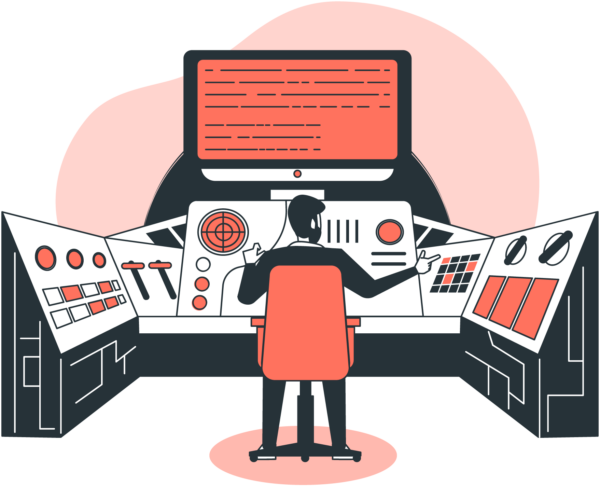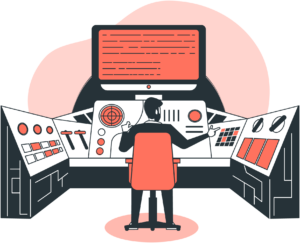 For any eCommerce company that is serious about expansion and growth, having a tool that acts as a central source of product truth and provides consistent information to sales channels is essential. This tool is called PIM. Its main purpose is to help online shops define product logic and setup for all sales channels in one place and manage the entire product lifecycle. PIM enables automated upload of product data from suppliers or internal systems such as ERP or CRM. It also enables seamless publishing to sales channels (eshops, marketplaces, etc.). Thanks to the automated import and processing rules, product information including price and stock availability reaches the eshop within minutes.
Pricing automation
Another challenge that eCommerce players face is pricing. This is usually time-consuming and complex, as many factors influence prices – from fluctuating market conditions to increasing competition.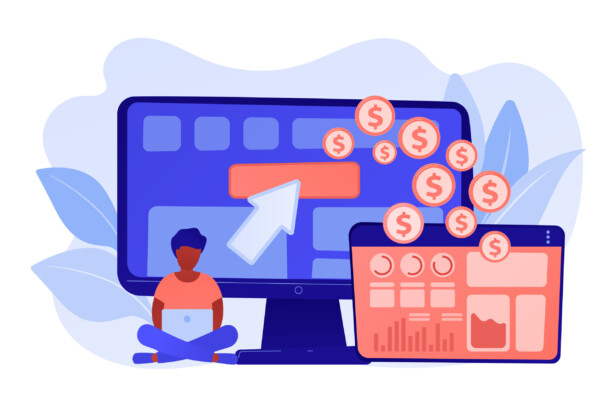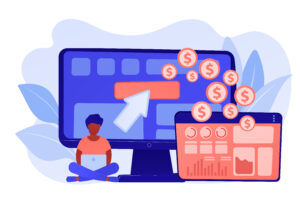 The traditional approach to pricing still relies on manual recalculations of prices in Excel sheets. To survive in a highly competitive environment, companies need to adopt a well-defined pricing strategy and automate their pricing processes. For a growing online shop with multiple sales channels and segments, it is essential to set different prices for each of them. But, it is almost impossible to manage such complex calculations and price recalculations manually in Excel, ERP or in an eshop administration. Again, PIMs can help in this area, and the most advanced ones can even automate pricing from buying to a selling point of view.
A PIM system equipped with a pricing feature enables the automated upload of all price-related data directly from suppliers. It helps select the most suitable supplier and calculate the actual costs from each supplier, taking into account bonuses, volume discounts or even shipping costs. PIM calculates the selling prices for each price level, which are derived from the calculated cost price. It also calculates and monitors margins and can alert users when values fall outside set limits, for example, if the margin falls below cost. All these calculations are performed by the system without requiring any intervention from users or the IT department.
Growth and expansion require careful preparation and planning. You need to set up processes and invest in tools that will support your effort to reach beyond your borders. Automating as much manual work as possible and having a clear, high-quality truth about products are some of the steps you need to take before entering a foreign market to avoid being overwhelmed by operational issues.
Request a Demo