WisePorter PIM
Smart Product Catalog
Multiple channels, different currencies, languages and SEO. All in one place
MORE ABOUT EXPANSION
Automatic processes instead of manual work with excels. Seconds instead of hours
MORE ABOUT AUTOMATION
Price rules for comparison of offers, margin settings and price levels
MORE ABOUT PRICING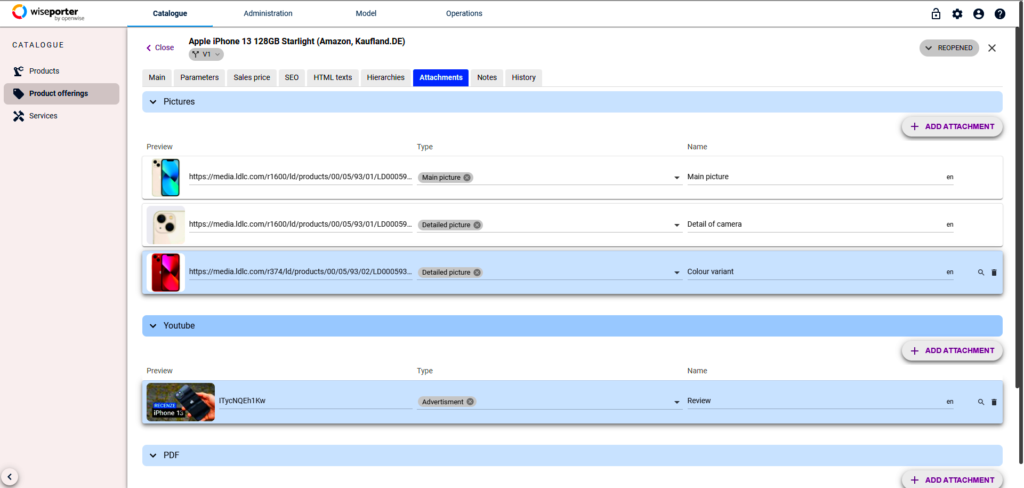 Expand overseas with no worries
Are you planning to expand into new markets? Will you use other local partners for purchasing, warehouses, shipping or payments? With WisePorter you can set this up easily and from one place. As well as a different pricing strategy, pricing levels and margins for the foreign markets, translations into other languages, pricing in other currencies or SEO.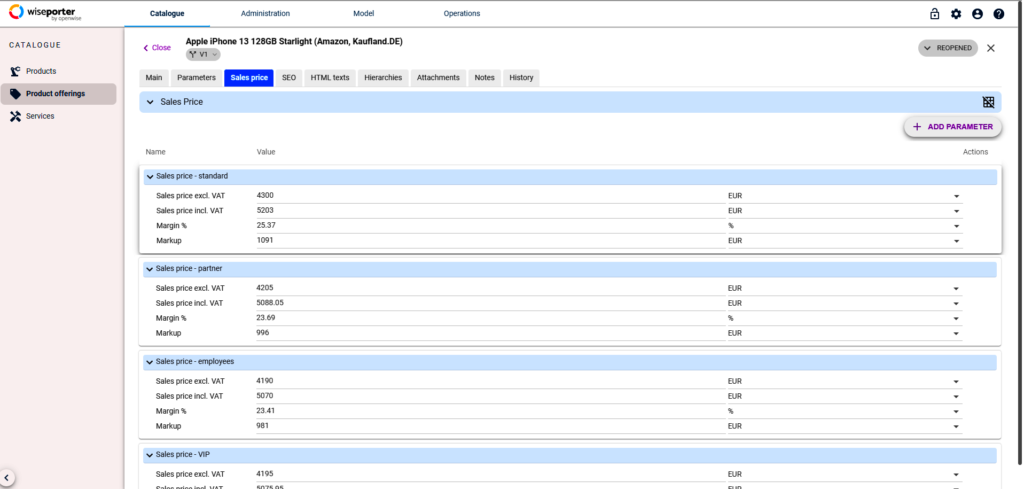 Maximum automation, work more efficiently and error-free
Do suppliers send you product data and prices in different formats? Avoid manual transcription and thus unnecessary errors. Using automatic imports and processing rules, WisePorter will receive a new price or stock from the supplier on your e-shop in minutes.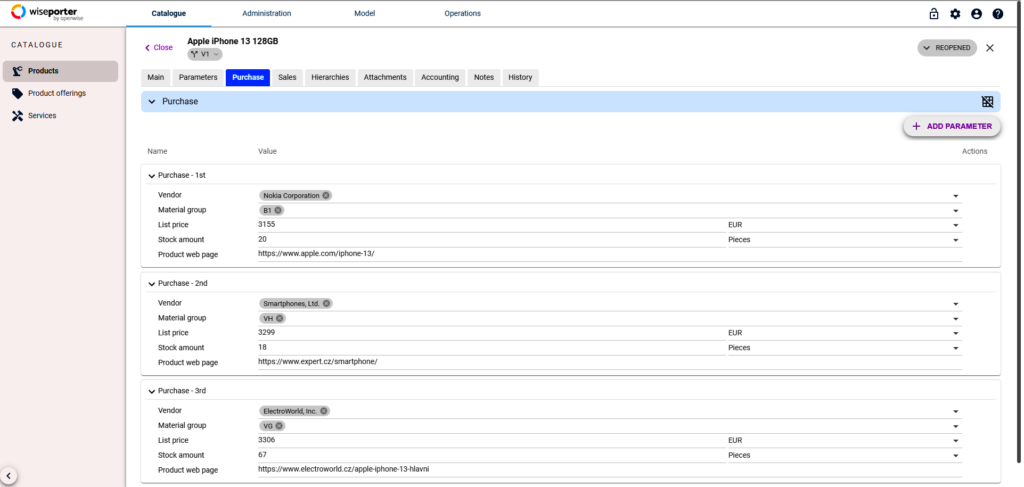 Automated pricing
Do you struggle with constant manual conversions of purchase prices, internal costs and price levels for various websites and types of clients? WisePorter will help you unify prices from suppliers, evaluate the most suitable one and calculate the sale price. All this according to your parameters – fully under your control and, in addition, completely automatically.
Advanced rules automate your work
Segmentation by channel, market and customer behavior
Dynamic pricing helps you flexibly optimize your prices
Purchasing module helps you choose the best suppliers
All product data in one place
Customize the catalog whenever you need it – without us
Maximize your profit with price management
High-quality price inputs for accurate market data analysis and price forecasting
Watch this video
Do you want to know more?
Take a look
at how WisePorter helps our customers
FAQ
Product catalog (PIM – Product Information Management) is your central database of information about products, their offerings and prices. It serves as a single source of truth for all sales channels – one place where you keep all the information about your offerings.
ERP is product-oriented from a purchasing, warehouse and accounting perspective. Most ERP systems allow products to manage even basic sales settings such as images, sales texts and basic sales prices. But the moment your ambitions extend beyond one market or one group of clients, ERP is usually no longer enough. The product catalog will become your one place of truth, from where you can manage the complete pricing, different sales strategy on individual sales channels, work with multiple languages, currencies, differences in SEO settings and much more. This is not what ERP is built for and this is where the product catalog, or PIM, comes in.
At first, usually yes. In practice, however, it turns out that it is consequently possible to remove various in-house developed applications and components. These are used by many companies to provide functionality that ERP does not cover, yet it is needed for sales.
The result of deploying a product catalog is then usually a clean architecture consisting only of ERP, product catalog (PIM), e-shops and simple integration between them.
It depends on the complexity of your business and your architecture. The client always receives the WisePorter product catalog in the standard settings within a few days. We then iteratively modify it together according to specific requirements. From the very first moment, the catalog can be integrated with other systems. The project can therefore last two to three weeks for a company that uses only the standard catalog behavior, or a couple of months for a company whose requirements are very specific.
WisePorter is not only a database of products, but also allows you to define behavior using rules – for example, dynamic pricing depending on various factors, or the product life cycle. The design of the products and the rules are not fixed by the programmer, everything is configurable and adjustments can be easily made by your business administrators without technical knowledge.
Get in touch with us! We will discuss your situation and needs and how we can help you.
Want to know more?
Do you want to know how WisePorter will make your e-shop more efficient, would you like to see A DEMO or just want to tell us something? Get in touch, we'd be happy to discuss it with you.
Do you want to try a demo?