The four steps of working with the WisePorter team
1

A non-binding meeting

In our first meeting, we discuss your goals, needs, priorities and options. In small projects, this can usually be done in an hour. In big ones, more meetings are needed. Needless to say, you don't pay for these meetings.

We demonstrate WisePorter functionality to you. We might also ask you to send us sample scenarios ahead of the meeting so that we could prepare them in WisePorter. This will give you a better idea about how it will work specifically for you.

In these meetings, you will get an idea whether WisePorter (both the product and the team) is the right fit for you. We will get enough information to prepare a detailed price proposal specifically for you.
2

Price proposal

Based on the information we have gathered in the meetings, we prepare a specific price proposal for you. In the proposal, you will learn:
What you can expect from our product catalog
When
How much it will cost and when
On top of that, we will also:
Suggest specific and measurable goals of our cooperation. For example, such a goal could be reducing the introduction of a new supplier from two months to one week.
Suggest the architecture and introduction of WisePorter into your company, using either SaaS or on-premises deployment.
Summarize the functionality and options that WisePorter will bring you.
Include our roadmap for the next two years, so that you have a good idea of how the product will evolve and how its future matches your own plans.
Suggest the deployment plan so that it is fast, free or risks and suits your procedures and limitations.
Explain the participation we will need on your side during the project.
The goal of this step is to give you all the information you need to make an informed decision on whether to continue with WisePorter or not.
3

Delivery

If you like our proposal, we sign a contract and start the project.
What are the project steps?
If there are many unknowns at the beginning, we usually split the project into more steps and deliver it iteratively, step by step. This makes controlling the scope much easier, reduces the risks and helps us focus on the priorities. If the progress isn't satisfactory, the project can be stopped after any iteration, with partial results already in place.
Since every customer is unique, we often start the big projects with a Proof of concept. In this phase we verify (on a limited scope) that the project will deliver what it is expected to. Only after verifying that our intention is feasible, we start working on the actual deliverables.
What will our consultants discuss with you?
The current state of your systems and their functionality
All your requirements in detail
The best way to fit WisePorter to your environment – its role and relationships with other systems
The optimal configuration of WisePorter for your specific needs, most importantly:

Your product model
GUI structure, menus and screen configurations to best suit your team's work
User roles and rights based on your organization's processes
Product life-cycle, including user involvement at various stages, approval workflow, and rules for releasing products to individual environments

Integration to systems from which WisePorter will receive data or to which it will send them
Integration to all relevant sales channels, including necessary API adaptations
Connection to monitoring, loging, single sign-on and other infrastructure components
Data migration (if required).
We deliver the prepared solution
Once we have agreed on the specification, we prepare WisePorter accordingly:
Our analysts configure WisePorter GUI and product model and hand it over to your administrators so that you could do further modifications yourselves
Our developers prepare interfaces and migration scripts
We integrate WisePorter with your other systems
We run a series of tests together with your team – integration, performance, user acceptance
Finally, WisePorter is yours to use
Payments are typically linked to partial deliverables, such as specification approved, solution ready for integration, or system accepted and ready for go-live.
4

Operation and support
Go-live
If you have chosen the SaaS option, we deploy the accepted solution in the production environment and ensure its operation and support according to agreed parameters.
If you have decided for the on-premises option, you are in charge of deploying the solution into production and we provide you with any help you may need in this process. Once the system is operational, we start providing support according to agreed parameters.
Further development
WisePorter's unrivaled flexibility allows you to make common modifications (including GUI configuration and modifying supported product types and their behaviour) yourselves, without our help. However, if you need our help for complex changes or simply prefer that we make the changes for you, we will be pleased to help. Changes or extension projects you order will be delivered by our team and invoiced after each month as per usage.
Unless we agree a different arrangement, the licence is paid and valid from the go-live date (one-off purchase or monthly subscription, as agreed).
We issue approximately four new releases of WisePorter per year. If you use WisePorter as SaaS, we deploy all new versions (with your permission). If you have an on-premises installation, you are in charge of deploying new versions (and we will be happy to help you with it as a part of the paid support or additional services).
Who will you talk to?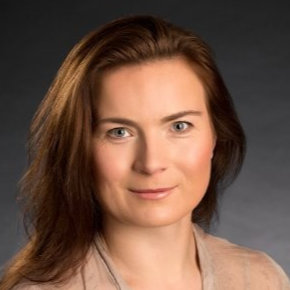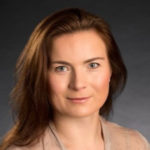 LENKA MICHALSKÁ
BUSINESS ARCHITECTURE
I have been dealing with product management and pricing for over ten years. I have successfully delivered a range of projects in many areas ranging from finance and insurance, through telco and energy industry, to e-commerce and pharmaceuticals. I know what worked in each industry and what didn't. The details differ but the principles are usually very similar.
We look for the optimal architecture with each client. One which would bring their business most flexibility while taking into consideration the existing systems and available budget. I'm glad that we succeed in finding such solutions.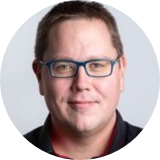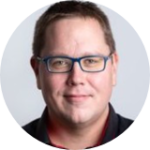 My work teaches me every day how to best capture the information vital for our customers in a data model. A well-designed model is crucial for success – everything else depends on it. It needs to be correctly designed at the beginning, when many requirements are yet to be identified. And it is very difficult to change later.
The model needs to reflect the reality as closely as possible. Such a model makes it very easy and intuitive for the users to work with the system. On top of that, only a model based on well-understood business principles can easily sustain future changes.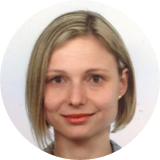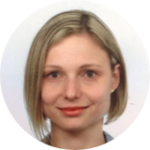 MARTINA MACHÁČKOVÁ
USER PROCESSES
We fine-tune the user processes with our clients to make them intuitive and to avoid any  redundant steps. We address a range of topics from user roles and processes through screen layouts to product lifecycle and parameters, while making sure that every step is measurable and reportable.
My goal is to help the client find a solution which won't make using the system a burden. On the contrary, it should be a barely noticeable, perfectly fine-tuned companion which will make the users feel comfortable and let them fully focus on providing the best products and services to their customers. 
Call us
Send us a message