3 reasons why to choose WisePorter:
Flexibility, high performance and friendly UX
WisePorter combines wide-ranging flexibility with breathtaking performance – as opposed to any other product catalog on the market (as your IT specialist will confirm).
Flexibility: The design of our product catalog allows administrators to describe and organize products (without any help from IT), thus facilitating the business performance of your company.
Scalability for high performance: You can easily and quickly scale up or down as the actual situation requires.
Intuitive and friendly user interface (UX): Anyone can define products and prices in WisePorter. No IT knowledge needed.
WisePorter: what does it comprise and how is it used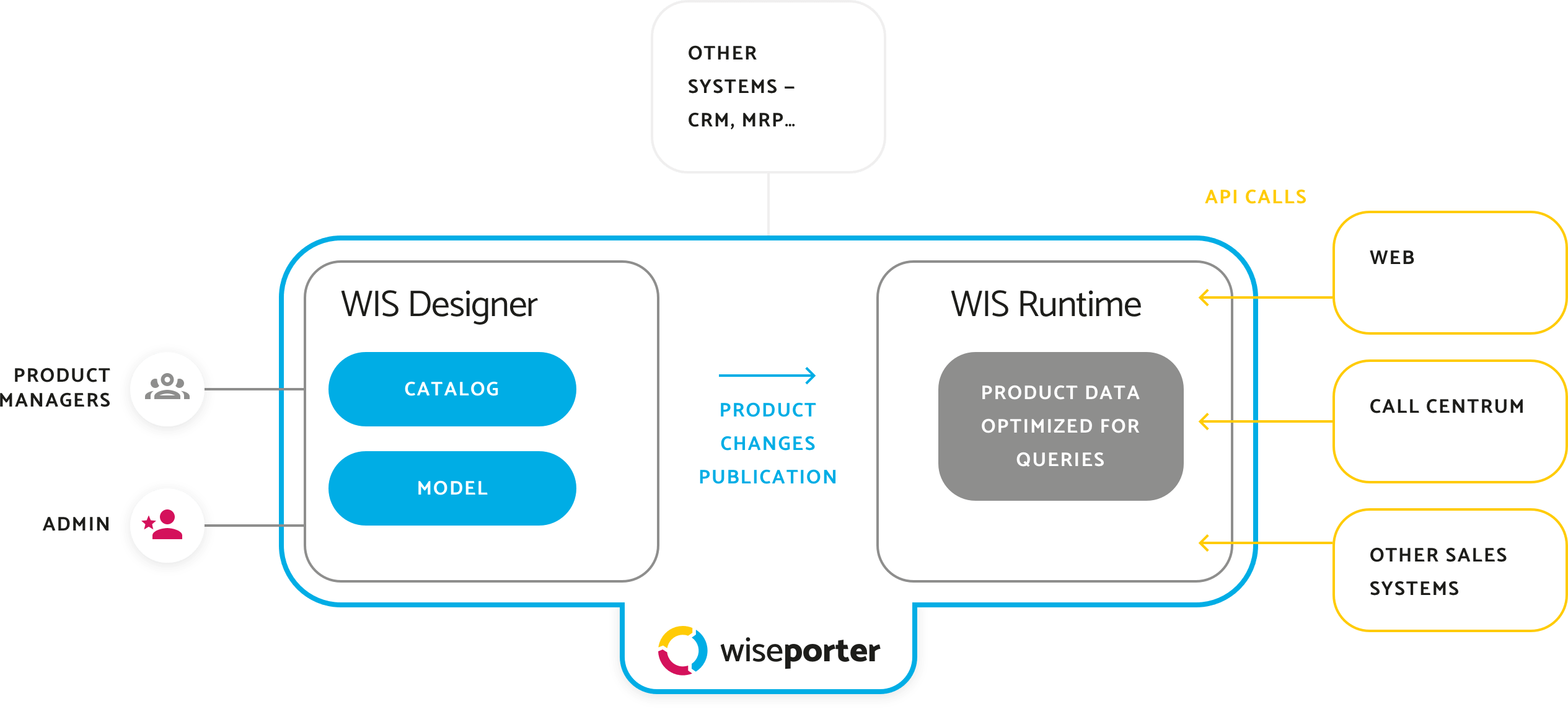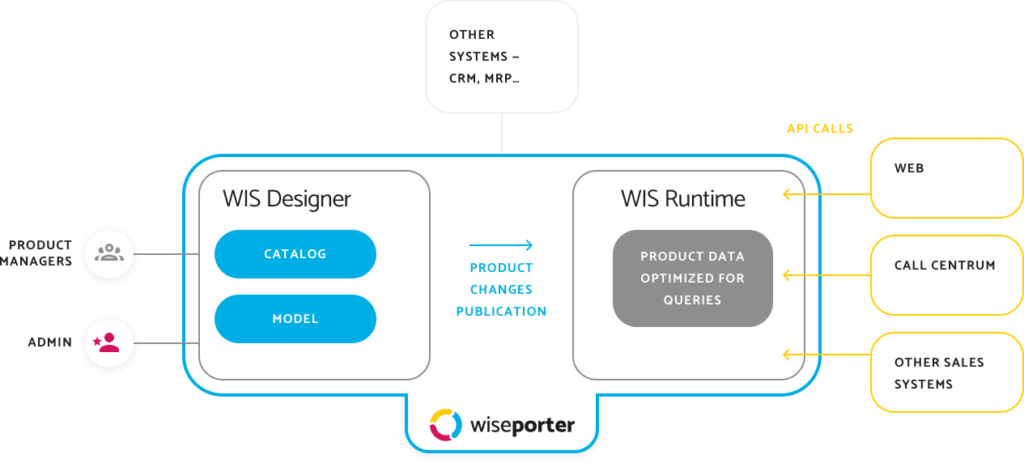 WisePorter smart product catalog is composed of two parts – Designer and Runtime.
Designer has a full GUI and is directly accessed by the users – administrators and product managers. It brings user comfort and incredible flexibility to both groups.

Administrators create the product model in the Designer. The model defines the product types, parameters and rules which business users will subsequently create. Product managers, pricing managers, and other roles then specify individual products and their properties.
Runtime is subsequently used to publish the products prepared in Designer. Runtime's sole purpose is to provide information to other systems. Customer-facing systems query the Runtime via APIs to find out which products (and with what parameters) to offer to which clients (and for what price).

Runtime is fully optimized for high performance and extensive scalability.
What you can do yourselves with WisePorter
in a few clicks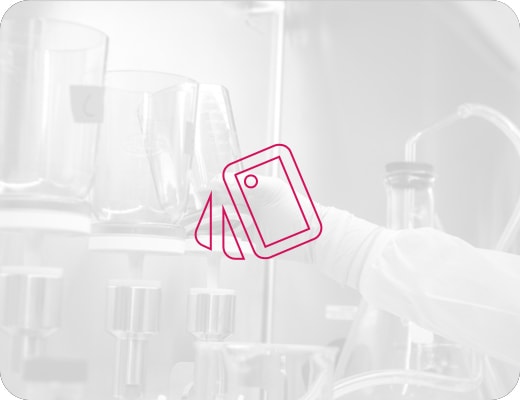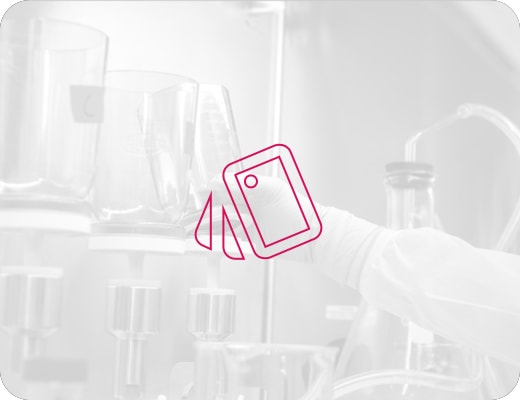 Product management
Create products with parameters and options, organize them in lists, define their relationships, hierarchies, prices, discounts … and discover many other features which will make your work fast and comfortable.
Pricing
Set up prices and price-lists, discounts and time-limited events, even individual prices for selected customers. A price of one product can be defined from many angles – retail, wholesale, cost price, commision scheme, etc.)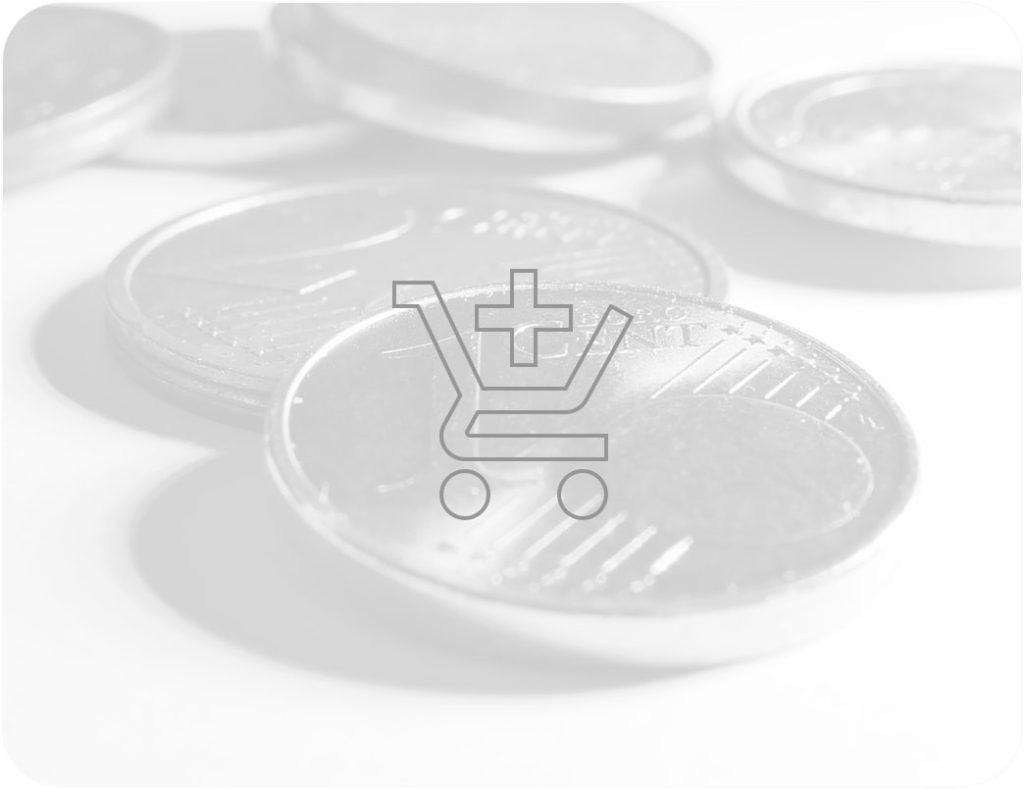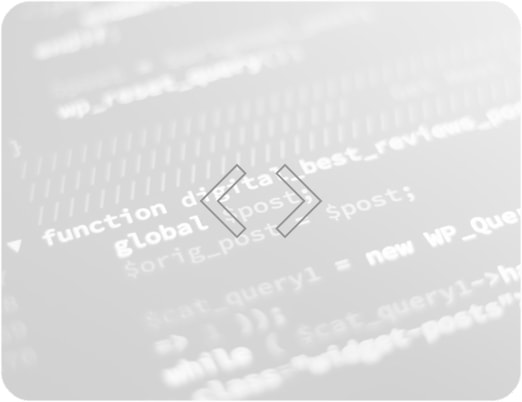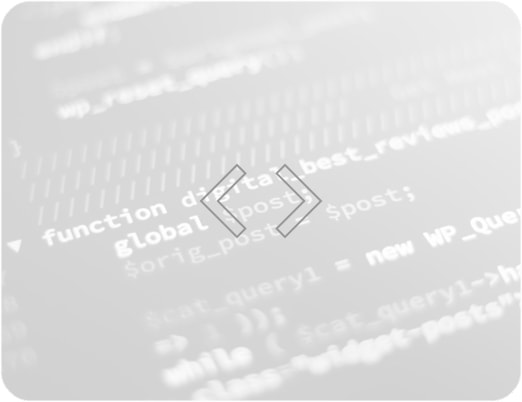 Advanced rules
Utilize advanced rules and algorithms to increase your profit. WisePorter smart product catalog helps you offer different product options (with different parameters and prices) based on the information you have about each individual customer.
Product life-cycle management
Manage the product life-cycle throughout all departments – conveniently in one place. WisePorter shows you all information about tasks assigned to specific people, deadlines, approvals, etc. It also notifies all participants what their tasks (and due-dates) are.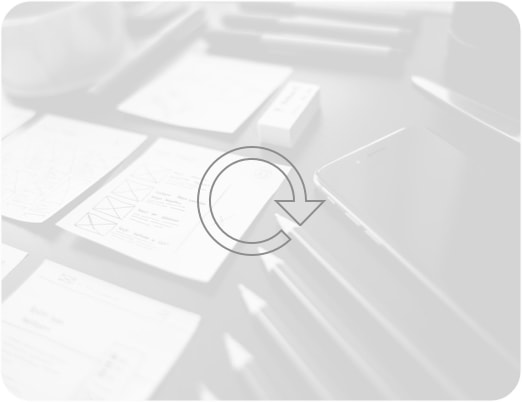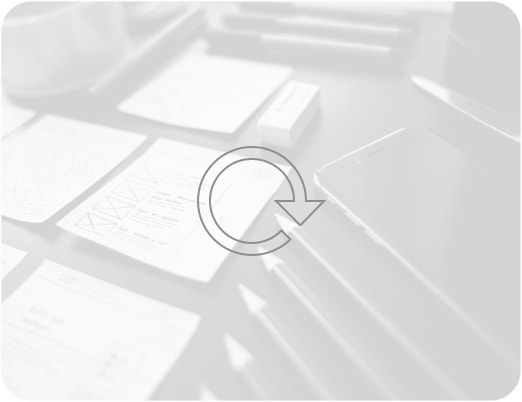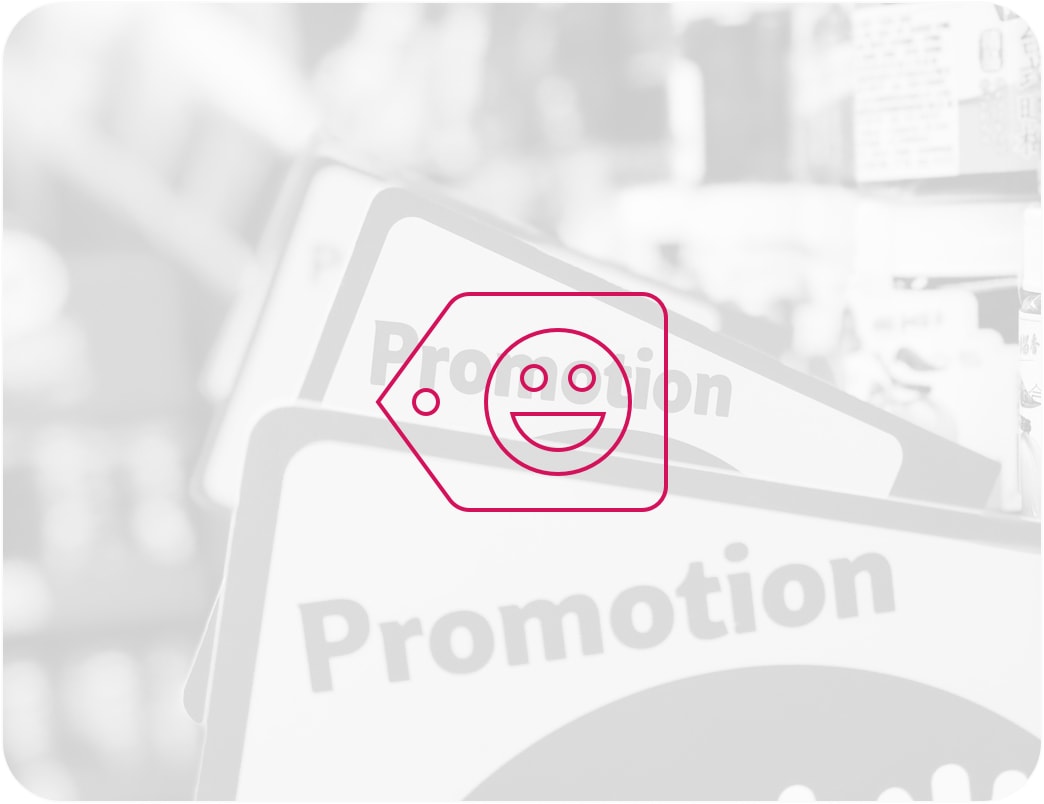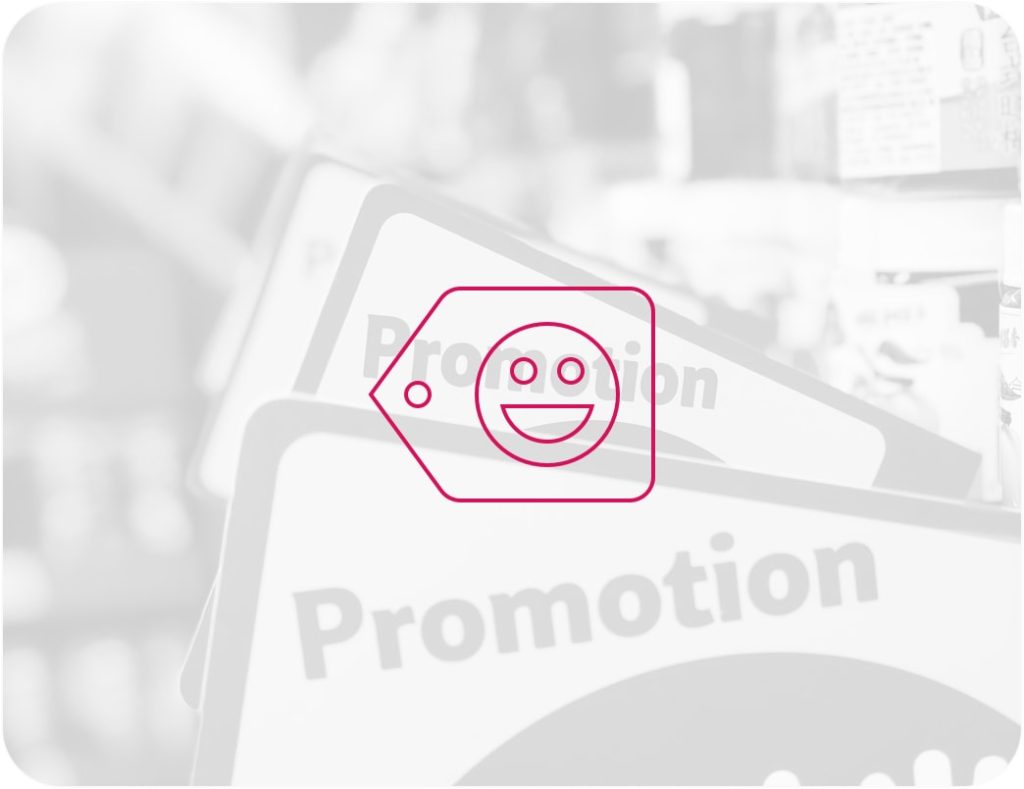 Campaign planning
WisePorter helps you to be one step ahead. How about preparing the elaborate Christmas campaign in September – and testing it in the sales applications in advance? You can plan the validity of changes and you can do it yourselves. No need for the IT or traffic team to deploy new data overnight, the system will take care of it automatically when the time comes. You can even give selected customers access to past offerings (e.g. interest rates they were promised in the past).
Reuse already existing product pieces
You don't need to create new products from scratch in WisePorter, you can base them on existing ones. Simply separate the product essence from the marketing "packaging". The business team can then enjoy the freedom to package your core products into various marketing offers and short-term campaigns for various target groups. They will do it in a few clicks and, as you have already guessed, without IT support. Just think of the saved time and money.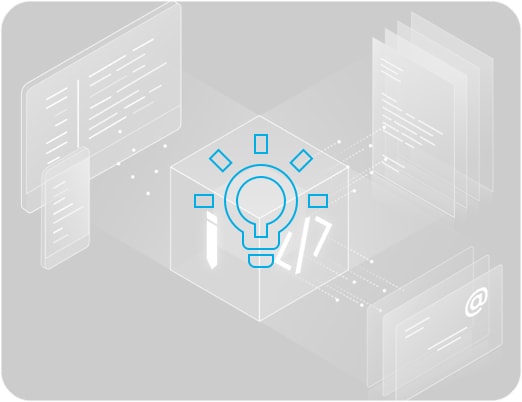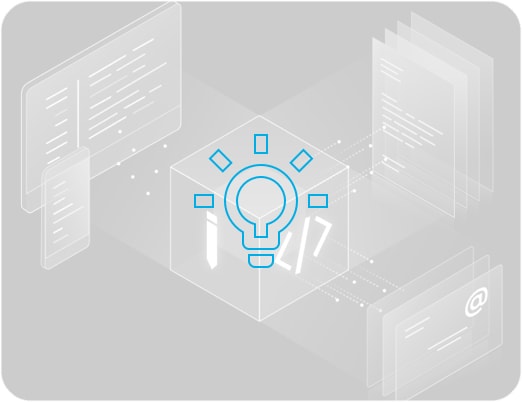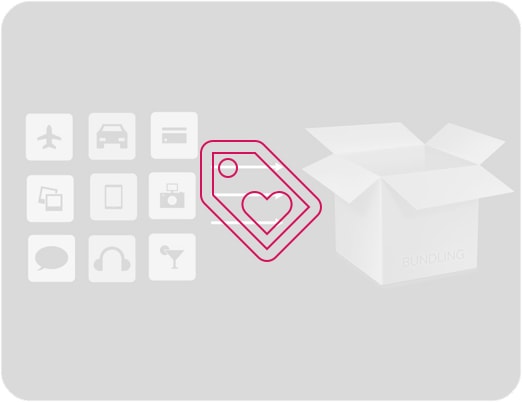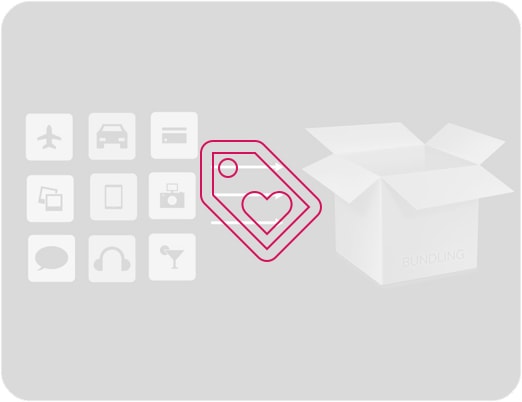 Product bundling
WisePorter product catalog allows you to create a whole range of product packages – fixed, flexible, marketing, etc. You can automatically offer your clients preferential prices, for example for buying multiple related products together. Your own creativity is the only limit.
Precise offer personalization
Your success in selling to a client depends on the precision with which you meet their true needs. That's why WisePorter offers many smart tools to help you personalize your offers for various types of clients depending on your marketing model.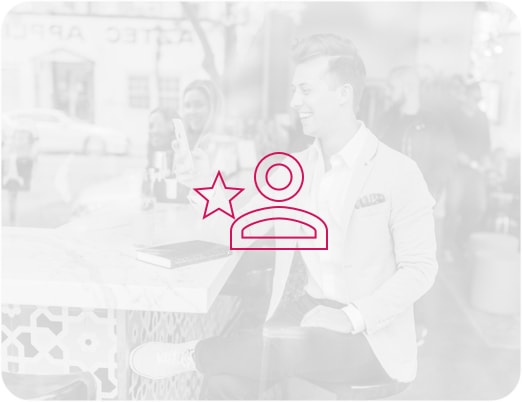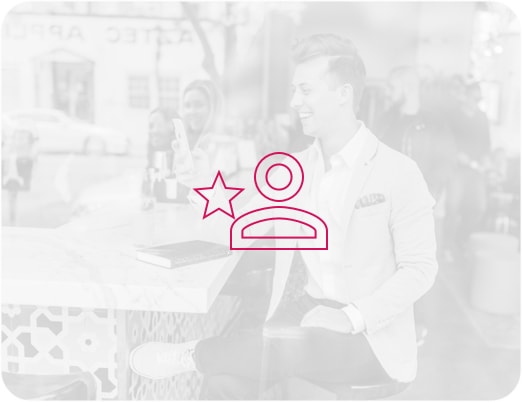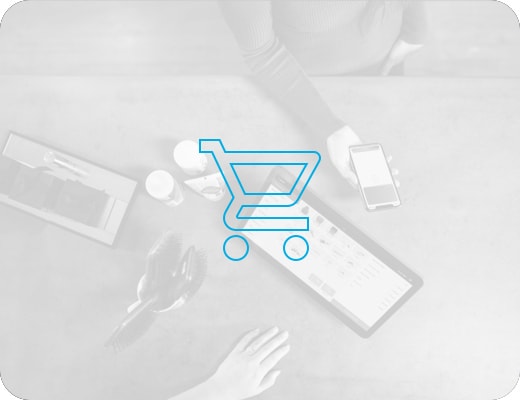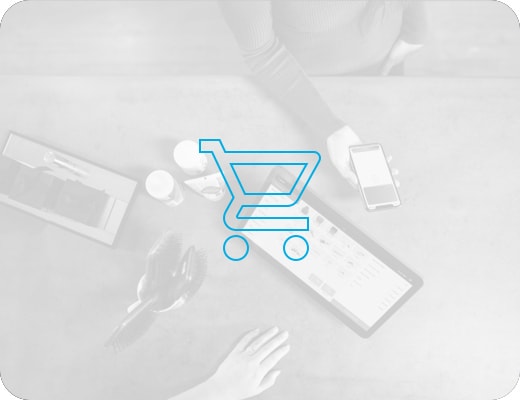 Purchase order management
You need to collect a lot of information about the client, their contact details and the purchased product parameters during the purchase process. To save time and money on programming, WisePorter allows you to enter the parameters which will be automatically shown in the purchase forms during the process. WisePorter will automatically check the competences of employees filling in these parameters to avoid mistakes or misuse.
Key take-aways: 3 ways,
in which WisePorter will make your work easier
SIMPLICITY
Since WisePorter was designed specifically for the business users, it is user-friendly and intuitive – no IT knowledge needed.
FLEXIBILITY
You can change product types, their parameters, behavior, rights, menus and the catalog's look without any help from the supplier.
HIGH PERFORMANCE
WisePorter can easily handle millions of products and hundreds of thousands requests daily in the minimum setup. If you need more, it is very easy to scale these numbers up.
Business areas
Banks. Telcos. E-commerce. Pharmacology. Production companies. Energy industry.
All these verticals encounter the same types of problems when dealing with their customers, suppliers and distributors. And that is exactly what our smart product catalog solves.
Look at how WisePorter can simplify the work in your specific business area.
WHAT WILL IT DO FOR ME
Situations
Is your e-shop failing to support the influx of customers? Do you need to speed up your reaction to the market changes and multiply your sales potential? Do you need to automate and unify working with your suppliers to better involve them in your product offering and to reduce the costs?
Find out how WisePorter can solve what hurts your business most.
I WANT TO SOLVE MY PROBLEMS